Return to Headlines
Register For Fox C-6 Community Outreach Afterschool Programs
What do archery, drone racing, robotic legos, and magic all have in common? They're all available to Fox C-6 families this school year! The district's Community Outreach program takes pride in offering a dozen different after-school opportunities for elementary students throughout the year.
"This year we have partnered with three different organizations," explains Sue Belleville, Director of the Fox C-6 Community Outreach/CKC program. "Bricks4Kidz, The Rec Academy, and Abra-Kid-Abra. Each of these organizations brings a variety of options at various elementary schools throughout the district."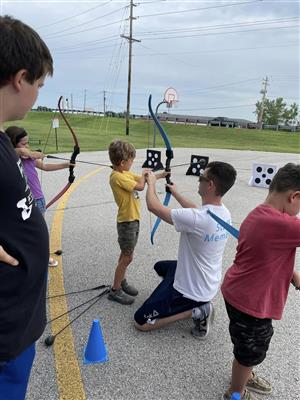 According to Youth.gov, the demand for afterschool programs is very strong. More than 10 million children nationwide participate in some sort of afterschool activity, similar to what is offered by the Fox C-6 Community Outreach program.
"Families should know that each of the programs we choose to offer provide some growth opportunity for their child," Belleville adds. "The programs provide STEM knowledge, math and literacy knowledge, social skills, gross motor skills, the importance of teamwork, public speaking, and overall confidence building."
The programs allow students the opportunity to engage in an environment where they can meet other students outside their grade level or classroom - but it's still within the comfort of their own school building, which they are used to. Belleville explains that while there is a nominal fee for each program, it is well worth the experience for kids in the Fox C-6 District.
"It gives the children something different to do after school," Belleville explains. "It allows the student to learn new skills, and it can give parents peace of mind knowing their child is in a supervised environment that is offering the child something new to participate in. These activities help the children of our district because the programs chosen provide an educational basis that is fun-centered. These programs offer a socializing opportunity, and could spark an interest in a new hobby or interest for a child."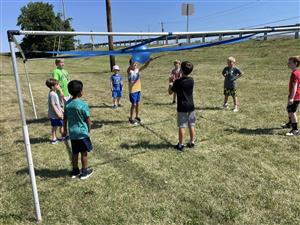 The programs are offered at all eleven elementary schools in the Fox C-6 School District. Each program operates one afternoon a week for six weeks. Many of these programs by design are to introduce activities that are not offered at a particular school building.
"For instance, some schools have archery programs while others do not," Belleville explains. "We offer archery through the Rec Academy, at some of the schools without an archery program. All of the instructors must clear the district's background check process, all instructors are assisted when needed by CKC staff who are also in each building after school, and all of these organizations are geared toward child development with a wide array of skill enhancements."
For anyone that is interested in these programs, you can access the brochure here. It provides dates, descriptions, locations, and times.

To register for any of the afterschool programs, please click here.
For the latest news, information, and updates, follow the district on Twitter @FoxC6Schools or Facebook and bookmark the website at www.foxc6.org.
###
The Fox C-6 School District is an award winning National District of Character serving 11,500 students in Jefferson County, Missouri.